Mini-Challenge #145 - Youth Sports - RESULTS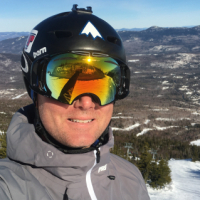 jmphotocraft
GWC for hire
Portland.ME.USA
Registered Users
Posts: 2,987
Major grins
Thanks everyone for participating. It was very hard to pick the winner. There were several shots that I thought could grace the pages of SI, as they were great documentary captures of intense sporting moments.
On to the Honorable Mentions, in no particular order. All of these belong on a wall:
by SCHMEGGA:
A great "Sportrait". I love the atypical gritty post processing and how it works with the gritty appearance of the player and chain link fence background. Great light.
by BroPhoto:
Great capture, nice job filling the frame.
by fjcvisual:
Beautiful. Great face, great moment.
by mercphoto:
Straight out of Road & Track magazine. Love the dramatic camera tilt, and the driver tilting their head in to the turn. I love that it's a tight crop but the background is still interesting and providing context.
by Frog Lady:
Awesome capture, awesome save. It looks like this was the full extension of the jump. I'd be psyched to have this if I was the goalie or his dad.
by OldGuy:
I love the dust cloud and the catcher's face as he puts the tag on. Perfect exposure, color, and contrast. A tough shot to get.
Another by OldGuy:
Perfect pose. Love the foot in the American flag.
by kscooper:
Ball, conflict, face(s), the holy trinity of ball sports.
by MomaZunk:
A great capture of a decisive out. Another tough shot to get. Name and number visible on the back makes a picture work best when the face is hidden. I'd be proud to be Blachman or his dad! Great light, exposure and color.
And now the finalists. Many of the above could have won, but I had to make some subjective choices. I think for
youth
sports, it is important to capture that youth in a shot that is both a portrait and an action shot. So...
3rd place, by GregK55:
Just a perfect capture, and the flag makes it look like an Olympic moment. The bar shows us what event this was. Great form by the young woman.
2nd place, by ghinson:
Another wonderful capture. Great pose, great smile, great hair, great exposure and color. She looks like she is having fun. Beautiful girl.
1st place, by jmp2204:
Face, ball, action - the holy trinity plus the whites of his eyes. Perfect pose, perfect capture, perfect composition, perfect DOF. Make a poster and hang it on your wall. Well done. The next challenge is yours!
:clap :clap :clap
-Jack

An "accurate" reproduction of a scene and a good photograph are often two different things.