The New Gap in SmugMug Services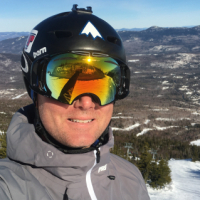 jmphotocraft
Registered Users
Posts: 2,987
Major grins
I've been following the
Pro Account Increase
thread. It seems overwhelmingly obvious to me that a resounding consensus has risen in that thread - that there needs to be a semi-pro service at the $150 to $200 level with the ability to set prices and make profit. I am reading this over and over from many users in that thread. This solution would please every part-time pro or well heeled hobbyist who rightly believes their photos have monetary value, but who cannot justify $250-300 a year. The opportunity for SmugMug to turn this situation around has presented itself clearly, and the solution seems easy.
However Baldy and any decision makers seem to have exited that thread. Now we just have a support hero running interference. I think everyone deserves an official response to the general consensus that this service gap is clear and needs to be filled.
As for that easy solution I mentioned, looking at the
feature comparison chart
, I would just take the Portfolio level, and add just three checkmarks: "Set prices and make profit", "Sell digital downloads", and "Option to adjust photos after receiving orders". Increment the price or limit the storage if you must, but I really do not see how this can't be done.
If SmugMug
won't
do this, looking at that chart I see no reason for me and many others not to drop to the
Power
level. If I'm not making money off my photos at SmugMug, I certainly don't need custom watermarks, custom print marks, custom back printing, or multiple labs. Instead of SM making an extra $100/yr off me, *poof* they will be losing $90. Or worse, they will lose these semi-pros to "certain other" services who already offer a semi-pro service near the $150 level right now.
-Jack

An "accurate" reproduction of a scene and a good photograph are often two different things.