Mini-Challenge #168 - Winners and HMs
CHANDLERJA
Light Seeker
Registered Users
Posts: 400
Major grins
I wanted to thank everyone who took the time to post their birds!! I wish I had the time to comment on every single image! I carefully studied every shot and somehow managed to narrow them down to the images below. It wasn't easy with so many great shots but I truly enjoyed it!!
Wonderful images everyone!! :clap
Honorable mentions in no particular order:DsrtVW:
I love the story this image shows. I can think of a million ways to caption it and
each one makes me laugh!! Wonderful lighting as well!
TonyCooper:
While the focus and lighting seem a tad off, the facial expression makes up for
any small flaws in the photo IMO. Again I can think of a million great captions!!
puzzledpaul:
I really love this shot. The lighting is outstanding!! I love the way it reflects off
the beads of water. Great low light difficult action shot!!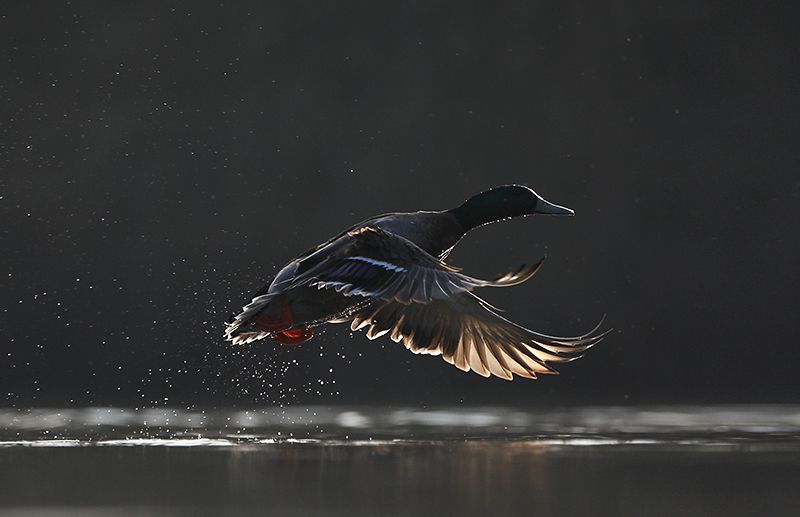 CAPTURED2H:
You captured the shot I am always trying for and you did an outstanding job!!
Great timing, focus, light and color!! I really hope one day I am able to get a shot like this!!
fjcvisual:
I love the movement and style in this image!! I consider this a work of art I would be
proud to hang on my wall. Wonderful!!
Runner Ups:Third Runner Up:Alans Grin:
To me Photography is all about finding the right light. You found it! :thumb
So soft and sharp all at the same time. A truly beautiful shot!
Second Runner Up:jwear:
This would be a great image even without the perfect timing of the meal to come! The wonderful sense of movement along with great composition, texture, color and lighting make this an outstanding photo. The meal just sends it over the top!!!
First Runner Up:CAPTURED2H:
The focus, exposure and timing of this shot. All I can say is WOW! :bow
AND LAST BUT NOT LEAST THE WINNER!davev:
The light! The Light! The Light! Did I mention
THE LIGHT!?!
If I didn't know better, I would swear you had a lighting kit set up on rafts just out of the frame!! This is what I consider the perfect time, place and person behind the camera!! This is the type of moment I hope to one day capture as well as you have!
Simply beautiful!! Simply perfect!!
:bow :thumb :clap :bow