Security Reminder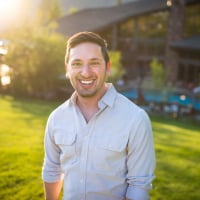 leftquark
Former SmugMug Product Team
Registered Users, Retired Mod
Posts: 3,776
Many Grins
DGrin Community,
Over the past week it's come to my attention that a number of websites are attempting to phish for dgrin content as well as get our community to expose username and passwords. Please remember to ensure you are browsing our forum at
www.dgrin.com
before providing any usernames or passwords. Programs such as
1Password
and
LastPass
are excellent tools to ensure you are browsing the proper site, including dgrin.
We are working to ensure these clone websites are taken down and a number of actions have already been taken.
Rest assured that none of your DGrin information has been compromised -- these sites are phishing for your data and hoping for you to make a mistake.
If you have attempted to login to one of these fake DGrin websites please change your password immediately by browsing to your Profile and selecting "Edit Email and Password":
http://www.dgrin.com/profile.php?do=editpassword
.
As a last reminder: DGrin Admins and moderators will never ask for your password.
Please feel free to reply here or send me a Private Message with any questions or concerns.