Rock 'n' Roll Era Classic Cars
e6filmuser
e6filmuser
Registered Users
Posts: 3,134
Major grins
These were at an event at my local pub on Sunday.
The "Rocket 88" was featured in what is said to have been the first Rock 'n' Roll record by Ike Turner in 1951 and went to No 1 in R & B charts.
The Coupe De Ville was mentioned in the lyrics of Chuck Berry's first hit "Maybellene".
Shot on a Sony A7r3 full frame through a legacy Vivitar Series 1 VMC f3.8 24-48mm lens, the first time I have used it since purchasing two
years ago, at ISO 250, hand held. First shot at f16, the rest probably at f8.
Harold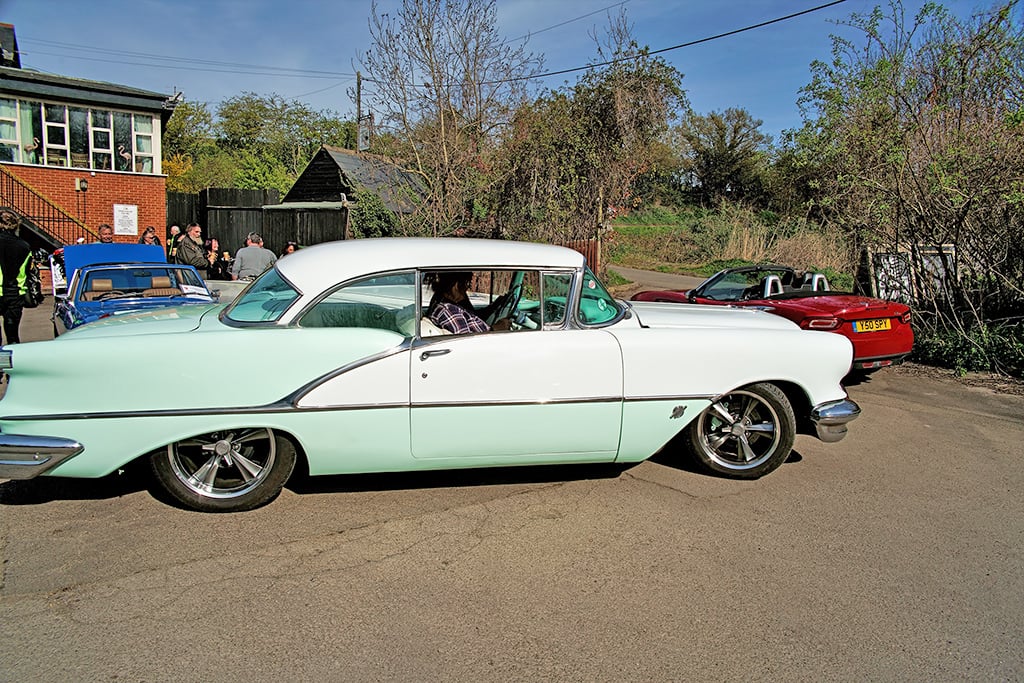 Crop