BANG!!! Maltese Falcon takes a hit.
PeterLyons
maritime photographer
Registered Users
Posts: 158
Major grins
edited October 7, 2008
in Sports
I caught a series of shots yesterday of Tom Perkins' 289' modern square-rigger "Maltese Falcon" getting t-boned by a 40-foot yacht. Someone on SailingAnarchy posted an animation of the shots, which I like better than any single image. This is rare stuff. It was jaw-dropping to watch.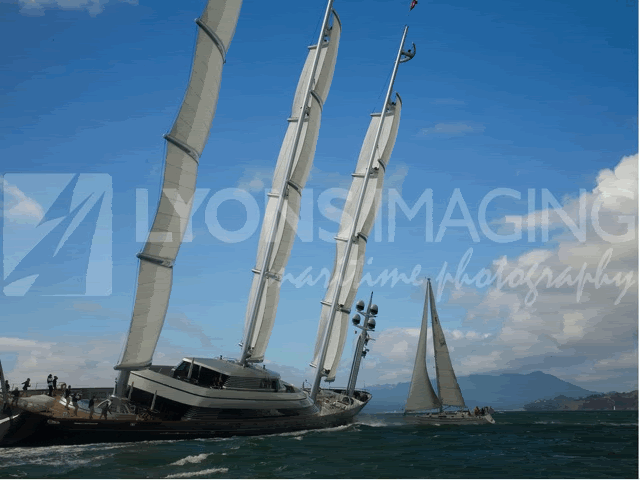 The gallery images of the collision start here:
http://lyonsimaging.smugmug.com/gallery/6142227_HoUAr#386640001_ojnQx
Both vessels sustained damage. After the initial impact, you can see the sloop's masthead tear the main topsail of the Maltese Falcon.