Change to Customize Menu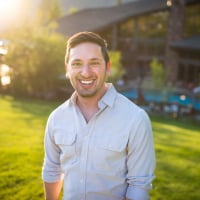 leftquark
Former SmugMug Product Team
Registered Users, Retired Mod
Posts: 3,776
Many Grins
I wanted to let you all know about some small changes to the Customize menu that we released today:

- The Customizer now lives at its own page like the Organizer. This means that when you load the Customizer, it will be at /Customize (no longer youpage#Customize). This let us is clean up some things and will help the Customized run more efficiently.

- When trying to change a page's Theme, Basic accounts no longer need to go to a summed down version of the full Customizer. Insteadown you'll get a clean and simple panel.

- The Customize menu (accessed from the main Header bar on your SM site) has been reorganized to be clearer. These updates include:
- "Customize Site" is now "Content and Design." This was done to cut down on ambiguity, as
"Customize Site" was not very indicative of what menu item actually did.
- Basic accounts will only see the "Site-wide Theme" option on the homepage
- Similar options in the Customize menu have been grouped together. I.e. in a Gallery, all
"gallery-related" options are next to each other at the top, and all "site-related" options are next to each other at the bottom. This should be more visually coherent.