Product Release: New Add to Cart Process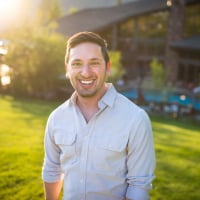 leftquark
Former SmugMug Product Team
Registered Users, Retired Mod
Posts: 3,776
Many Grins
Last week you may have seen that we
released our new process for adding items to the shopping cart
! We've remodeled the Add to Cart step to make it cleaner, simpler, and smoother for all!
To check it out, navigate to any photo you have for sale on your site and click Buy Photos > This Photo. It'll now look like this:
What Changed?
We've completely revamped the first half of the shopping process, when you're adding photos into your cart. Here's what's new:
You'll see a larger, prettier preview of your photo on the left. You'll know for sure which pic you're viewing.
There's now an easier-to-follow item selection pane on the right. All the same products and options are there, and it's much easier to drill down to what you want.
You'll now adjust cropping in that same window as soon as you choose your print size. With borders and boundaries bigger and easier to see, there's less chance something vital will get cropped out in your print.
All of this automagically scales to fit smaller screen sizes, making shopping on-the-go as easy as just a few taps.
Crop and adjust without changing screens.
Next Steps
:
This is only the first half of the shopping cart: we have plans to upgrade the checkout process as well! Of course we'll share as soon as we've got something ready to show you.
We'd love to bring back the option to hide sizes that require cropping. It makes more sense to have this as an option that you select, rather than your customers and we're going to find a place for this.
We're going to add Product Photos so your customers will have an idea of what they're buying.
We're going to try to fix the method for buying multiple photos