Introducing Pinterest Verification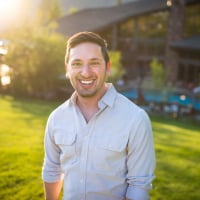 leftquark
Former SmugMug Product Team
Registered Users, Retired Mod
Posts: 3,776
Many Grins
It's with great pleasure that I can announce we've added functionality to verify your site via Pinterest!
You'll find the new settings under "Discovery" section of your Account Settings, at the button with the heading "Verify Site Ownership."
Google Website verification has also been moved to this same spot.
We have updated our help pages to describe how to do this but I'll outline the steps below:
http://help.smugmug.com/customer/portal/articles/1256898-how-do-i-verify-my-smugmug-site-ownership-for-third-party-sites-and-tools-?b_id=1644
To setup Pinterest verification (see their
help page
):
1. Login to Pinterest.
2. Click your name at the top of Pinterest
3. Click "Edit profile"
4. Add your website and click "Verify Website"
5. Click "Verify with a meta tag" and copy the HTML that they generate.
6. In a new tab or window, login to SmugMug. Go to your Account Settings -> Discovery -> and scroll to "Verify Site Ownership" 7.
7. Select 'Pinterest' and paste in the HTML code.
8. Return to Pinterest and finish verifying
9. Click Complete Verification
Note: There's currently a bug in Pinterest that will pop up an error that says something isn't working. Ignore it, it really did work! Close out of the window and return to your Pinterst profile. You'll see a checkbox indicating that your site is now verified.
Happy pinning!