UPDATED: Change to Account / Gallery Settings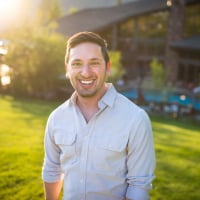 leftquark
Former SmugMug Product Team
Registered Users, Retired Mod
Posts: 3,776
Many Grins
With the release of our new feature, Private Sharing, there is a fairly extensive change to your Account Settings and Galleries settings. Here is an overview:
- Gallery Settings: The "Security & Privacy" tab that contains password, as well as numerous other settings has been split into 2: "Security & Sharing" and "Photo Protection."
- Folder / Pages Settings: The tab changes names to "Security & Sharing,"
The settings are now as follows:
GALLERY SETTINGS
Security & Sharing

Visibility (formerly "Privacy")
Access (contains password and People I Choose)
Guest Uploading (formerly "Upload Key")
Web Searchable
SmugMug Searchable
Hide Owner

Photo Protection

External Embedding
Maximum Display Size
Right-Click Protected
Apply Watermark
FOLDER/PAGE SETTINGS
Security & Sharing
"Privacy" becomes "Visibility."
"Access" incorporates password, and adds "People I Choose."
Web Searchable and SmugMug Searchable remain the same.
Additionally, a number of Account Settings have been re-arranged, most notably the addition of a new "Contacts" tab.
Feel free to post here if you have any questions.