Product Releases: March 2015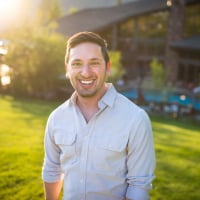 leftquark
Former SmugMug Product Team
Registered Users, Retired Mod
Posts: 3,776
Many Grins
I've been posting individual release notes lately and it's been a few months since I last posted a monthly release notes; I wanted to give you all an update on all the hard work we've been doing lately. In addition to the items previously announced:

New:
- Control the look of your Lightbox with new settings in the Customizer.
- Customizing your site just got easier! Dragging and dropping content onto your page now highlights the areas where the content can be placed, offers indicators for where the content will be placed, and makes it easier to find locations to place the content.
- The Carousel got even better. It can now play automatically, repeat once it gets to the end, randomize the images each time it's displayed, scroll to the next or previous photo using the keyboard arrow keys, and can source from Popular and Recent photos.
- Verify your site with Pinterest! You may now set your Pinterest Verification in your Account Settings under Discovery > Search.

Enhancements:
- Viewing images in the Lightbox on the mobile web is improved.
- Fixed an issue displaying Single Photo content blocks when the photo has been deleted or hidden after the content block was added.
- Fixed an issue with displaying Private Vimeo videos.
- Large galleries of images will always properly paginate, either as the user scrolls or by clicking the "Load More" button.
- Fixed an issue displaying the proper Profile Photo for a photographer in the search results.
- Fixed an issue opening child menu items in a new tab.
- Downloaded image filenames now preserve the case and will match the filenames uploaded.
- Emails sent to you from your site's "Contact Link" now clearly indicate they are sent from visitors to your website.
- Users visiting New SmugMug sites in IE8 or earlier will now be shown a message to upgrade to a newer browser.