New: Client Area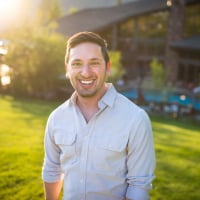 leftquark
Former SmugMug Product Team
Registered Users, Retired Mod
Posts: 3,776
Many Grins
If you've ever wanted a special place on your SmugMug site to highlight your Clients' photos you now have that place: the Client Area. The Client Area takes our Private Sharing feature to the next level by consolidating the photos you've shared with a client in one easy-to-find location on your SmugMug website. No longer do they need to keep track of any links you email them.
Portfolio and Business account holders can see this new client area at
http://nickname.smugmug.com/client
. Just replace "nickname" with your SmugMug nickname. You can also add a link to the client area in your navigation menu.
Just like the 404, browse, popular, etc pages, the Client Area is fully Customizable.
To get started, invite your clients to view their gallery by Privately Sharing it with them. Once they accept the invitation they can view their galleries in your Client Area. This feature is commonly called "Client Login" but the Client Area is more than just a login, it's a home for your clients photos.
For more information or help setting this up, visit:
http://help.smugmug.com/customer/portal/articles/1963529-how-do-my-clients-find-photos-i-ve-shared-with-them-?b_id=1644