Uploading Large Photos Just Got Better: Increased File Size and Resolution Limits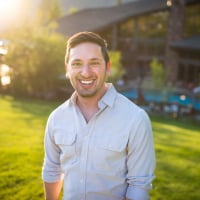 leftquark
Former SmugMug Product Team
Registered Users, Retired Mod
Posts: 3,776
Many Grins
SmugMug has always accepted an unlimited number of your JPG, GIF, and PNG files and we never want you to have to shrink, degrade, or alter you images just to put them on your SmugMug site.
You may now upload photos as large as 150 megabytes and 210 megapixels.
This is an increase from 50 megabytes and 100 megapixels and adds support for all large megapixel cameras on the market.
If a file exceeds those limits, we'll try to resample it (in the case of too many pixels) or recompress it (in the case of large file size) to bring it within the limits. If we can't, you'll see an error in your upload log.
Additionally, we'll now accept files that are embedded with virtually any color space and properly convert them to sRGB. Use one of the pre-defined color spaces like AdobeRGB, ProPhoto RGB or use your own custom profile, SmugMug can handle it as long as the profile is embedded within the photo.
For more information please see our help page at
http://help.smugmug.com/customer/portal/articles/93278
and, as always, our Support Heroes are always here.