New: Gallery Downloads for Visitors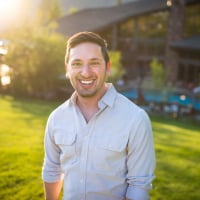 leftquark
Former SmugMug Product Team
Registered Users, Retired Mod
Posts: 3,776
Many Grins
We're excited to announce that we've added Gallery Downloads for your viewers. You'll now be able to give friends, family, or clients the power to quickly and easily download an entire gallery of full-quality photos themselves.
No more need to send a disc or thumbdrive, or request the gallery download yourself and then forward the link.
Simply set this up in the gallery settings and remove yourself as the middleman in your digital-file deliveries.
You're in control of whether or not this feature is available within a gallery, as well as who can use it—you can even set a password for the download process if you wish.
Downloading can also be password restricted: the user won't be able to download the gallery unless they enter the proper password. A password does not need to be set but you can change it whenever you want.
This release changes a few behaviors:
- In the past, setting Maximum Display size to "Original" would turn downloading on. This has changed. You can now set downloading independently from display size.
- For galleries with Max Display Size set to Original, downloading will be turned on.
- For new galleries, Basic/Power accounts will have download buttons set to ON by default. For Portfolio/Business accounts, download buttons will be set to OFF by default.
- Download passwords cannot be saved in Quick Settings, for security purposes.
- Your gallery needs to have more than 3 photos in it for the Download button to appear.
- Users will be asked for their email address so we can email them a link to the zip file once it's generated. Large galleries can take some time to generate and this will let them browse while they wait.
- Passwords are not stored in plaintext for your security. Make sure to remember gallery passwords if you set a download password.
For more information, see the
Help Pages
.