A home made for portraits.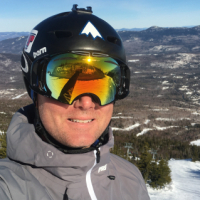 jmphotocraft
Registered Users
Posts: 2,987
Major grins
edited September 4, 2015
in People
Had a two-fer yesterday here in Maine. Family of 8 portrait session followed by a senior portrait. The settings around this farm were numerous. Unfortunately the guys had some issues with smiling and keeping their eyes open, but I'll be able to put a group shot together with some head or eye transplants.
1 - white farmhouse, check.
2
3 - red barn, check, natural cedar barn, check.
4
5 - then this happened. When you have 6 kids and you find these shirts while on vacation, you buy them.
6
7 - on to the Senior. the gray barn:
8 - the red barn
9 - the garden
10 - the swingset with meadow bg
11
12 - the barn doorway with wood stacked inside. having some trouble with the great green reflector on the ground.
13
14
C&C and favorites welcome. Thanks for looking. I think this family could rent out their property for photo shoots!
-Jack

An "accurate" reproduction of a scene and a good photograph are often two different things.