PREVIEW: Upcoming Changes to "Get a Link" / Share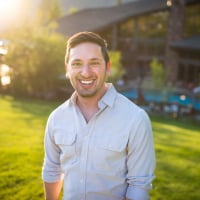 leftquark
Former SmugMug Product Team
Registered Users, Retired Mod
Posts: 3,776
Many Grins
[Update, 3:40pm on 2015-09-30: Updated screenshots based on some changes we made during development]
Hey all,
Most of us post photos for the sake of sharing them with our friends, family, or the world, and I know you are all passionate about the Share menu, and more specially the "Get a Link" tool. We're making some changes to this tool and I wanted to give you all a heads up, as well as gather feedback on the new tool before we release it.
Why are you Changing Share/Get a Link?
There's a few reasons: the first of which, this tool is very old and needs some love. The "Get a Link" tool still uses the Old SmugMug style page and has a lot of options that a strong majority of our customers are not using. We want to simplify it and make it easier for you to access the sharing tools that you want. Also, as Flash continues to die, we want to eliminate it from SmugMug as well.
Lastly, we want to make it work on mobile. I've received a lot of requests for this and I think this will make you all quite happy.
Ok, so what's it going to look like?
The "Share" icon has been updated with a new look. All of SmugMug will eventually be updated to use this share icon.
Clicking the Share icon will launch a new panel. No longer will you be taken to a special "Get a Link" page. There is no sub-menu anymore; the panel launches immedaitely. Sharing to Facebook, Twitter, Google+, and Email can be done from this panel. Additionally, you can get a link to a specific photo side, create an HTML5 Embeddable slideshow, or get a link to the shopping store.
"Collect" has been moved to the Tools menu (the wrench).
Use the "Photo" tab to get a link to a specific size photo.
Click the "HTML" checkbox to generate HTML embeddable code, to be used on blogs, websites, and more.
Use the "Social" tab to share to Social Networks, or send an email to anyone you'd like.
Use "Slideshow" to get code to embed a slideshow into a blog or other webpage. Select from the given options to customize how it looks. This slideshow uses HTML5. No more Flash (cheers!)
Use the "Cart" to get a link directly to the photo store.
If the particular photo has the shopping cart turned OFF, the "Cart" tab is not shown.
Clicking on the Social Media links will launch a window that will let you share the photo directly to that network.
On mobile devices, the Share button is visible from within the Lightbox.
On mobile devices, all of the options are the same, with the exception that the Embeddable Slideshow is not viable, since the code and the form to create it are complicated on a small device.
What's Happening to "Collect"?
We're moving "Collect" to the "Tools" (wrench tab). It will still work as it always has*, but it can be accessed now from the tools menu.
*: Since "Tools" is only accessible to logged in site owners, it will no longer be possible to collect photos across accounts. We looked at the usage of cross-account collecting and it was extremely low. I realize losing this feature will impact some of you but removing this will simplify the site and also removes some of the roadblocks that slow our ability to release new features.
Will the Old "Get a Link" tool still work?
It will, at least for the time being! At some point all of the Old SmugMug tools will be disabled but for now the old Get-a-Link tool will work. I won't be able to announce ahead-of-time when the tool will be retired, so use of this is at your own risk but it will live on for a little bit longer. For those of you that love the tool and still want to use it, you can, however, we won't be providing links to it. You'll need to know the string to make it work, and you'll have to pull the AlbumID, AlbumKey, ImageID, and ImageKey's out of the source code of the page. To do this, open a page's source code and just do a text find on "AlbumID", etc.
Then fill out:
http://nickname.smugmug.com/gallery/getalink.mg?AlbumID=<ALBUMID>&AlbumKey=<ALBUMKEY>&ImageID=<IMAGEID>&ImageKey=<IMAGEKEY>&show=forum&Page=1