Updated: New Profile Content Block Design / Simplified Settings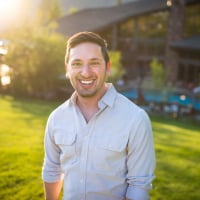 leftquark
Registered Users, Retired Mod
Posts: 3,781
Many Grins
We've just pushed an update to the Profile Content Block to update its look and feel a bit. Most notably the Social Icons and description fit much nicer on the profile.
- Simplified Content Block Settings: enable or disable the profile photo, cover photo or social icons.
- Social Icons always pull from the "Profile" (in the User Menu)
- No longer ability to have "Custom" Profile data in the Customizer that differs from the Profile. This was confusing a lot of users. Users who had custom data will still see that custom data but going forward it will always pull from the Profile.
- Sanitized HTML is allowed in the Description.
- If no Cover Photo is set, owners will see some texting letting them know they can set one.
- If no Profile Photo is set, an empty silhouette is no longer shown to your visitors. We'll just stick with your cover photo. For owners, you'll see the empty silhouette to remind you that you can set one.