Updated: SmugMug Lightroom Publish Plugin 3.0.0.0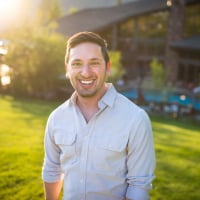 leftquark
Former SmugMug Product Team
Registered Users, Retired Mod
Posts: 3,776
Many Grins
The latest version of the SmugMug Lightroom Publish Plugin (version 3.0.0.0) has just been released. It should auto-update within the app or
you can download and install manually
. After updating you'll need to restart Lightroom (reloading the plugin will not work on this update).
What's New:
- major under the hood rewrite/refactor
- added "Access" and "Visibility" settings to basic version of gallery setting dialog
- renamed "Sync Hierarchy" to "Sync Folders and Galleries"
- moved syncing of folders, galleries and photos to background so you continue using LR during syncing
- fixed a bug preventing dragging and dropping of folders and galleries to a new location in the publish services tree
- advanced gallery settings mode is disabled if the screen resolution is too small
As a reminder, the SM LR Publish Plugin lets you automatically upload (publish) and sync your photos to SmugMug. It's also a great way to do Client Proofing, if you're a Pro!