Product Releases: Through January 4, 2016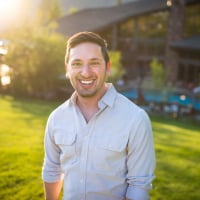 leftquark
Former SmugMug Product Team
Registered Users, Retired Mod
Posts: 3,776
Many Grins
Bug Fixes:
- Event Registration and Share emails were using the Pro's name as it was in the billing info. It now uses the following, using the first available name: (1) Display Name (2) First/Last from Profile) (3) Nickname.
- Event Registration and Share emails now work on mobile.
- Fixed a number of small issues with the new Image Info Panel
- Fixed a bug in the way we were detecting "Date Taken", most notably on older photos or scanned images that don't have EXIF information added by the camera.
- The Breadcrumb Content Block has been rewritten, though it functions the same. It's now more future proof!
With regards to the Breadcrumb Content Block: when we rewrote this we made the difficult decision to clean up a lot of the code so that we have one unified Breadcrumb that can be used anywhere (in the Shopping Cart, in a Gallery, in Entire Site, etc). This required us to make a few HTML/CSS changes to the way we display the Breadcrumb. Some Custom CSS that you may have used in the past will break. Please double check your site and feel free to post in the
New SmugMug Customizations forum
if you need any help.