New: Mobile Web Apps for your Visitors!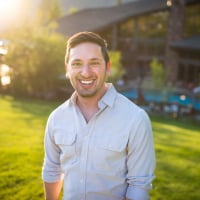 leftquark
Registered Users, Retired Mod
Posts: 3,781
Many Grins
I'm pleased to announce that you can now offer Mobile/Tablet Web "Apps" for your visitors to download onto their mobile phones and tablets! Visitors can download an app of your entire site, of a specific folder, or a specific gallery.
Examples include:
- An "Aaron M Photography App"
- An app of "Jack and Jill's Wedding Galleries" (a folder of multiple galleries)
- An app of "Jack and Jill's Easter Weekend" Gallery
Just add "?mobile" to any URL and send that link to your visitors. They'll be presented with installation instructions on how to save the page to their Home Screen. Once saved to the home screen, your website will be loaded without the address bar and navigation buttons bars.
The app will then be shown on the home screen:
Additionally, the Share Panel has been updated to include the "Mobile App Link" when in the "Gallery" tab, for sharing a gallery as an app.
For more information, visit the help page at:
http://help.smugmug.com/customer/portal/articles/93254#app