UPDATED: Social Icon Content Block (500px, Email, LinkedIn)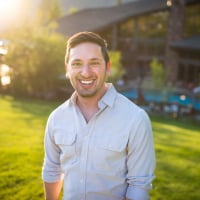 leftquark
Registered Users, Retired Mod
Posts: 3,781
Many Grins
All, we've released an update to the Social Icons block with the following changes:
- Remove LinkedIn
- Add 500px.com
- Add "Email" icon

Email allows you to have a way, besides using the "Menu" Content Block, to let visitors safely email you. We'll never expose your email address - it'll be hidden behind our contact form. Clicking "Email" will open the contact form. You'll have to have your "Contact Email" set in your Profile for this to work. If theyyoudo not have a verified Contact Email, we'll display a warning message when you try to turn the "Email" icon ON.

Also of note, we've redone the "behind the scenes" to this content block so some your CSS tweaks may need updating (for the most part, the Social Icons CB's I've looked at, still work as they had). We've made it a lot smarter (using "Flexbox") so re-arranging icons is now much easier. Please feel free to ask questions here if you need any help with CSS.