Product Releases through July 19, 2016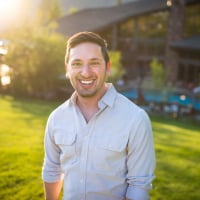 leftquark
Registered Users, Retired Mod
Posts: 3,781
Many Grins
Hi All,
This has been a busy week for us, pushing a number of updates and fixes. I haven't posted release notes in a while, so here's what we've done through July 19th, 2016:
New Features:
- The Crop tool can now be used on mobile devices when checking out with the shopping cart, allowing mobile visitors to select how they want their purchased photos to be cropped.
- The limit for sharing a gallery with "People I Choose" has been increased to 200 people (was previously 50).
- An "Email" option has been added to the Profile Content Block, along with your social icons. It will open the contact form and send an email from your visitor to you.
Fixes:
- Single Photo and Slideshow Content Block's will no longer cause the "Google Mobile Friendly Test" to fail.
- Some Favicons were not properly being displayed after we launched the Mobile Web App feature. Favicons should now display properly in most browsers.
- Search results will now display photos taken before 1970.
- Links containing "
@ in the Text content block are no longer automatically turned into a mailto link (for example, Google Maps links include an
@)
, unless it l
Event Favoriting
- the "Event" system for Business account owners got some love today!
- Collage and Thumbnail Galleries allow favoriting right from the gallery. No more needing to open the lightbox first!
- You can now favorite an image from a mobile device (for collage / thumbnail style, the info bar must be set to UNDER on mobile. Tablets will work with any info style)
- The Event registration overlay has been updated to work better on mobile.
- The Event share panel allows selecting the share URL on mobile.
- Upon finishing registration for an Event, your visitor will be redirected to their event landing page. They will be able to start selecting favorites immediately and will still receive an email with a link back to the event. (Previously we took them to the Event but not to their personal page, so they couldn't begin favoriting unless they viewed the email).