New CDN is Live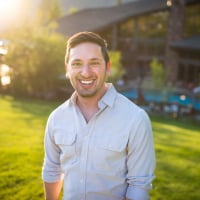 leftquark
Registered Users, Retired Mod
Posts: 3,781
Many Grins
Howdy all,
As of last night we've switched to our new CDN (Content Delivery Network, which is what allows us to deliver your photos as fast as possible to anywhere in the world). You shouldn't notice any changes, although in some cases your photos may load even faster than before.
Custom Domains are still using the old CDN for the time being.
For sharing photos, if you have a custom domain, any link to a page (like your lightbox or gallery) will always provide a link in the Share Panel to your custom domain. Direct Embed links will point to
https://photos.smugmug.com/*.JPG
(or PNG or GIF) so that they'll be delivered over https. In the future, when we can provide https for custom domains, we'll switch direct embed links back to using the custom domain. For now, we'd prefer to provide you with link that we can guarantee you can share; if you'd like it to point to your custom domain, you can simply replace photos.smugmug.com with your domain and bypass the CDN).