Product Releases through August 31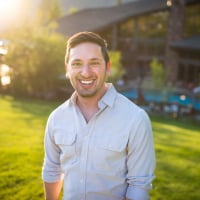 leftquark
Registered Users, Retired Mod
Posts: 3,784
Many Grins
New Features:
- Menu Content Block now has an option to select the hover color.
- SmugMug status can now be viewed from within the Help ("?") menu.
- Assistants can no longer remove comments.
- Android: New Upload queue lets you get additional details about all your updates (coming soon for iOS).
- Improved Lightbox Experience for Mobile Web visitors (see below)
Fixes:
- The "Title" of a Single Photo Content Block will now properly link to the Custom URL entered, when Title is set to "Under".
- For Retina Displays, we're now serving the proper image size. Previously we were sending overly large photos, using up unnecessary data. Page load times should be slightly improved!
Improved Mobile Web Lightbox:
- It's now easier to view the Title, Caption and Keywords!
- Slideshow can be launched from the Lightbox
- The Close and Navigation icons (previous and next photo) no longer have giant boxes that cover the photo.
- Inline editing experience is improved
- Image Buttons (tools, sizes, sharing, download, buy) moved to its own line.