Changes to "Visibility" Settings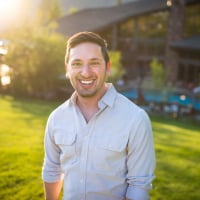 leftquark
Registered Users, Retired Mod
Posts: 3,781
Many Grins
We've been working hard to make some improvements to the way Visibility works and they've just gone live. These updates have 2 goals:
1) To remove some of the confusion regarding "inheritance"
2) To make it so that when you share an Unlisted folder, your visitors might actually see some of the contents.

Without further ado, the changes!
1) Unlisted visibility will no longer be inherited from the folder above it. You can now set every folder, gallery, or page to be "Public", "Unlisted", or "Private". Previously if the parent folder was "Unlisted", anything inside was forced to be Unlisted. You can now have an Unlisted folder with Public items inside it. Sharing the Unlisted URL will allow your visitors to see only the Public contents.

2) We'll automatically convert all Folders, Galleries, and Pages that were previously "Inherit Unlisted" into explicitly "Unlisted". None of the links to your Folders, Galleries, or Pages will change. Everything should exist as it previously did.

3) In order to make these changes, the URL's may change if you toggle the Visibility of a Folder, Gallery or Page. We had to move the "Node Key" in the URL to be the first Unlisted item in the path. You may need to re-share any links if you toggle Visibility to or from Unlisted.
Example: If you had a URL that was "leftquark.smugmug.com/2016/Family/Thanksgiving/n-AbCdEf" (all Unlisted items) and I make "2016" Unlisted and "Family" & "Thanksgiving" Public, the URL would change to "leftquark.smugmug.com/2016/n-ZxYwV/Family/Thanksgiving".

4. When creating a new Folder, Gallery, or Page, we'll look at its parent and see what Visibility it had and pre-select that Visibility on the new item, though you can always change it in the Visibility drop-down. For example, if your Parent Folder was "Unlisted", then a new Gallery inside it will have "Unlisted" selected by default. I could toggle it to Public or Private if I desired.

5. We're cleaning up the messaging with Private items. A Private item will always have Private children. Previously we allowed you to change the Visibility of a Private child (to unlisted, for example), but then ignored it and made it Private. We'll no longer let you change the Visibility of a Private child. It will be Private unless you change its parent. A message describing this will be placed in the Gallery Settings.
For example: if a Folder "Family" is Private, a Gallery inside it "Thanksgiving" will also be Private, and I cannot set it to anything else.

Also, "Access" controls will still Inherit. If a Folder has "Password" or "People I Choose" set, then all containing items will also have those settings.

6. The Helpies in the Gallery settings (the "?" next to an option) have been updated and change text when you toggle various Visibility settings, to provide more help on the specific setting you've selected.

7. (Slightly separate, not related to Visibility): The screen to create a New Gallery has been updated and now allows you to set the "Access" controls for a gallery. Previously only "Visibility" could be set.

tl;dr Summary:
- Unlisted Folders can now have Public contents.
- You can share an Unlisted Folder and only those Public contents will be displayed.
- Previously shared URL's might change if you toggle the Visibility settings.
- Gallery settings have been cleaned up a bit.

As always, let me know if you have any questions.