Product Releases Through November 7, 2016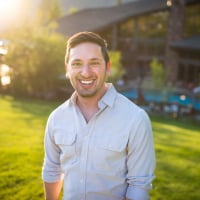 leftquark
Registered Users, Retired Mod
Posts: 3,781
Many Grins
We'll be posting weekly
release notes to our blog every Friday
- so stay tuned to the blog for the most up-to-date notes. I'll continue posting here on a monthly basis.
We've continued the trend of being busy and released a number of items in the last month:
New Features:
- NEW: You can now edit Basic Gallery Settings from the Mobile Web. When browsing a gallery on your SmartPhone or Tablet, if you're logged in, a gear icon will show up in the upper right corner. Clicking that will let you edit the Galleries Name, Description, Visibility and Access controls. We'd love to know what other settings you're looking for when on a mobile device!
- NEW: Pro's selling items from BayPhoto have a few more print products that can now be sold: Mid-Gloss MetalPrints, MetalPrints with an Acrylic Cover, and Maple Wood. Make sure to add these and price them in your Pricelist.
- UPDATED: We've improved the way "Visibility" settings are set and removed the concept of "Inherit Unlisted". You can now set a Folder to be Unlisted and then make some or all of its content Public. Sharing the Unlisted Folder will show your visitors the Public content.
Read more details here
.
- NEW: In addition to importing your photos from Dropbox, you can now import photos directly into SmugMug if they already exist on Google Photos or Flickr. No need to download them to your computer, then re-upload to SmugMug. You'll find these options in the Upload (to New Gallery or to an Existing Gallery) window.
- NEW: When browsing a gallery in the Organizer, we've added a toggle to switch between "Square" Thumbnails and "Original Aspect Ratio" thumbnails. This is saved on your computer and the setting applies to all the galleries.
- NEW: When uploading via the Web, you'll now find icons to our iOS, Android, and Lightroom apps in the window.
- REVIVED: ClubSmug has returned! We want to reward our customers with a number of amazing deals that our partners are offering to SmugMuggers! Visit
https://www.smugmug.com/about/clubsmug
to see what offers are available!
- UPDATED: Coupons got an overhaul. Additionally, Pro's can now modified coupons that haven't been used. After a coupon has been used at least once, these fields become read-only.
New for our Android App:
- NEW: Our Android app will now let you edit the details of a photo: its Title, Caption, or Geolocation.
- NEW: Our Android app will let you select multiple photos from a gallery grid by long-pressing on a thumbnail, then selecting other images. Once selected photos can be shared or deleted all at once.
- NEW: For photos tagged with geolocation data, the "Info" panel available from lightbox will have a separate tab for "Map", which shows the geolocation on a Google map.
New for our iOS App:
- NEW: An upload queue for better transparency of progress and error states
- NEW: Concurrent uploading for faster batches
- NEW: The ability to upload to multiple galleries at once
- NEW: The ability to queue more uploads while currently uploading
- NEW: Robust background uploading
- UPDATED: The share extension will let the SmugMug app show progress of uploads started in the share extension
Fixes:
- Fixed an issue with proper crop orientation with orders placed through Loxley.
- Fixed an issue with rotation and cropping of the Pro's "Thank You" card and pro branded "Stickers" included in orders from Bay Photo