Say Goodbye to the Flash Slideshow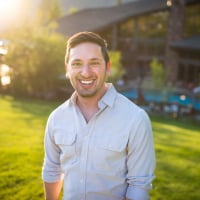 leftquark
Registered Users, Retired Mod
Posts: 3,781
Many Grins
As Flash rides itself into the sunset, never to be heard from again, we're doing our best to remove Flash from SmugMug. We pushed an update this morning that removes the Flash slideshow. Any slideshows previously shared will now redirect to the HTML5 slideshow. The Share Panel has been updated to use the new HTML5 slideshow.
We've also updated the HTML5 slideshow to add 2 new options:
1) Click on the photo in the slideshow to open it in the Galleries Lightbox. Closing the lightbox will return you to the gallery, not to the slideshow.
2) Randomize - you can now select if you would like to share (or embed) a slideshow in random order.
Note: these 2 features are only available in the shareable fullscreen and the embeddable slideshow (* the embeddable slideshow does not allow click-to-open-lightbox). Slideshow Gallery style and slideshow's launched from the gallery did not get this update, though I'd love to add it at some point in the future. Customers will not be able to select the speed or whether or not captions are displayed, those are controlled by the account owner. We do have plans on bringing back the filmstrip (which was an option in the Flash slideshow) in the future, though it's not available at this time.