Thar (Sindh, Pakistan) [Images visible now]
Hello everyone,
I hope you all are doing good. I would like to share the photos that I took on my journey to a place called Thar. Although I made this journey in 2014 but I edited these photos in 2015 & 2016 on Adobe Photoshop.
Thar is a stretch of India's Rajasthan desert which is now part of Pakistan's Sindh province. It is located in the southeast region of the province and it is perhaps the only district in Pakistan where the Muslims are in minority and the Hindus in the majority.
So here in this thread, I would like to share the photos that I took in Thar during my two days trip in December 2014. This trip was specially organized by a group of photographers who frequently travel around the country.
We set off from Karachi before 12:00 am. Thar is not very well connected by railway lines (Although a train service was started between India & Pakistan via Thar but it has been stopped) nor is there any airport in Thar. Hence, the only feasible option left is by road. A branch of the National Highway links Thar with other districts of Sindh. The road in many parts was bumpy and required proper carpeting. Unfortunately, I don't have any photos of it because we were traveling at night and the National Highway which leads to Thar is not flanked by any lighting poles so one has to drive in the pitch darkness of night. However, we made our first stop in Thar when a tire of our bus got stuck in the desert sand which had accumulated over the road by the desert wind.
The full moon was shining with all its might over the desert unlike in cities where the moon usually gets obscured by the city lights and colossal buildings. It took us quite some time to push our vehicle out of the sand and by that time the moon was already beginning to set and a new day was about to start. There I got to see the most mesmerizing sunrise over the desert and after some time we resumed our journey toward Mithi, the district capital, and the largest city of Thar district for breakfast and refreshment.

The current government has built very nice roads in the Tharparkar & developmental work was still in progress.
We had our breakfast at a government owned guest house and a troupe of talented local musicians who perform in the ensemble was hired for a little concert. Later on, we decided to have their show atop the highest point in the city called Gaadi Bhit from where one gets to have a complete view of Mithi.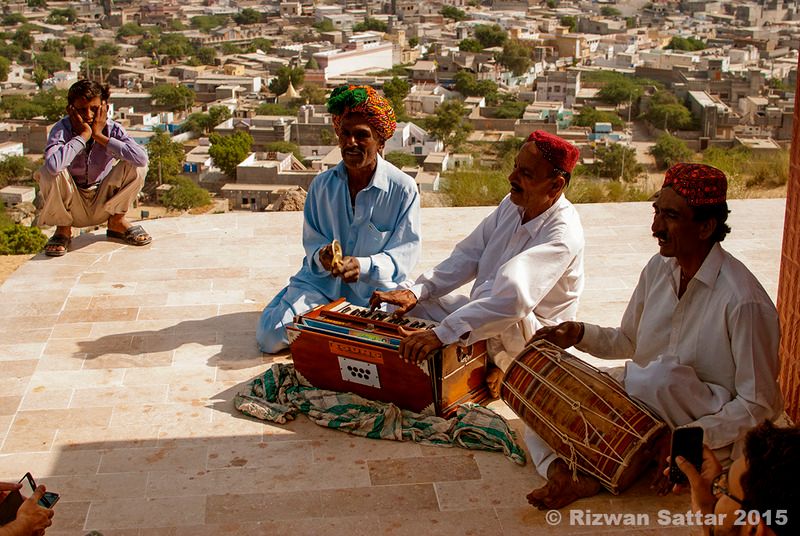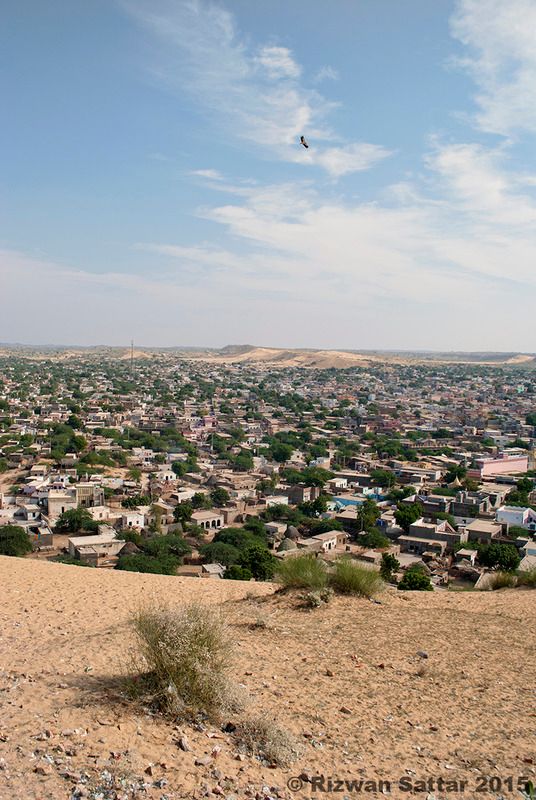 Once when we were through their splendid performance, we left for other parts of Thar district. Our first stop was a village outside the city of Mithi. The village had typical houses which are a specialty of Thar. These houses are constructed in a circular fashion and covered over with a thatched roof with no door.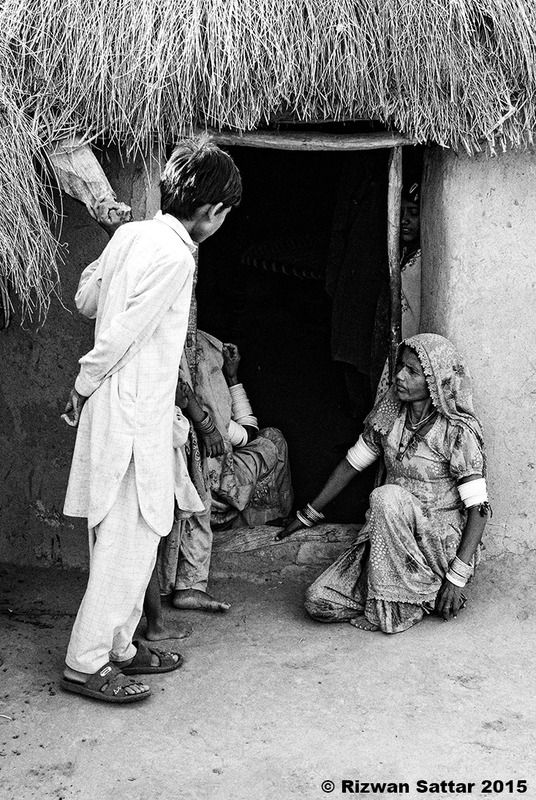 After that, we left for Islamkot, a small town which is located near the Indian border. We had our lunch at Islamkot rather late in the evening and we resumed our journey toward Nagarparker, a very small town located at the Indian border. We directly went to a plateau over the mountain of Karonjhar and also got to see India for the first time but due to security issues, we were not allowed to take photos there. Over the plateau of Karonjar, another troupe of highly talented local musicians was also arranged for an open air concert.
Unfortunately, I don't remember the name of the vocalist but I am compelled to say that this ensemble performed beautifully under the starry desert night and later on I got to know that the vocalist was a blind man. By that time, I was suffering from a terrible stomachache and it had begin to take a toll on me so much so that I finally had to resort to my bus for rest and missed out night time desert trekking which my other group mates fully enjoyed and I also missed out a Hindu temple which was somewhere deep in the mountain range and somewhere very close to the Indian border. I remember I was only woken up for dinner and then we spent a night at a government owned guesthouse which was located a few miles away.