Product Releases through January 21, 2017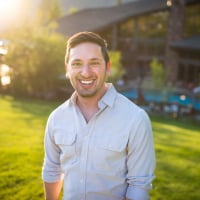 leftquark
Registered Users, Retired Mod
Posts: 3,781
Many Grins
It's been far too long since I've done one of these, so my apologies. Here's the long list of improvements we've made since I last posted in November (yikes, way too long to go without updating on releases). Please make sure to tune into our weekly "Beer or Coffee" release notes video and blog for weekly announcements!
New Features:
New Windows app for uploading to your SmugMug account
The "Watermarking" settings in Gallery Settings has been updated to remove confusion. It's now either ON or OFF. ON will watermark your entire gallery; OFF will remove the watermarks from all your photos.
You can now reposition the Cover Image, in case its not properly aligned. We'll make a first attempt to get it right using our automatic smart-cropping detection.
Create a Watermark just by typing in what you want the watermark to say. You can still upload an image or you can use the tool Text Watermark option.
Release New Image Sizes! We'll now generate X4, X5, 4k, and 5k image sizes, if your "Max Display Size" allows it. Your photos will look great on high resolution and 4k and 5k monitors!
Fixes
Building books on Blurb is back. We had to remove it for a short spell while they updated some things on their end.
If you're not logged in and try accessing the coupons page, we now display more appropriate messaging.
Fixed an issue where the new System Galleries weren't properly showing up in the Organizer. They're now visible, with appropriate options disabled, since they have special restrictions.
Fixed an issue with buying photos in bulk from galleries inside of unlisted folders or from the organizer.
Fixed an issue with the Image crop and Thumbnail Crop tools where the crops were not being applied.
The Apple TV app was updated to fix some issues that cropped up.
Fixed an issue with how the lightbox displayed the various sizes, especially for the new sizes of X4, X5, 4k and 5k