Product Releases: February 2017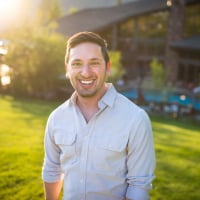 leftquark
Registered Users, Retired Mod
Posts: 3,781
Many Grins
February has been a busy month for us with a few exciting projects that we're excited to release:
New Features:
Folder Uploading! You can now select a folder on your computer to upload and we'll automatically create galleries with photos in them based on the structure on your computer. More details below
Updates:
Some emails got a little love, including the Gallery Download is Ready and Order Confirmation emails
When creating a Watermark or Printmark, "Text" is now the default option. Previously we defaulted to an image you uploaded.
Removed the "View Completed Files" link after an upload since it confused many customers.
Increased the # of characters of a folder or gallery URL to 60 (previously was ~30)
Fixes:
Made sure the guest upload URL included https when appropriate
Minor updates to the Apple TV app
Minor updates to the iOS app
Folder Uploading:
If you select a Folder to upload, we'll go through its contents and automatically create galleries for any sub-folders we find within it.
If the folder you select on your computer has Folders AND photos, we'll create a gallery to put the photos in. Folders on SmugMug cannot contain photos.
Currently we do not do any merging: if the Folder name already exists, an error will be returned. For example: if you put all your photos from the year in a "Photos 2017" folder, you cannot upload it over and over, with SmugMug only adding the new items.
Made some updates to the Upload menu in the SmugMug header and Create button in the Organizer.
Made some updates to the Uploader to give you additional context when uploading a folder.
This feature is supported by Chrome and Firefox. Safari and IE currently are not supported.