Blackmagic DaVinci Resolve 14 $299 - Studio Edition

ziggy53
Still learnin'still lovin
Posts: 21,082
Super Moderators
moderator
edited May 1, 2017
in Video
Blackmagic DaVinci Resolve 14 is now so much more than color grading, although the color engine is still one of the finest available, at any cost.
Mac, Windows and Linux
But now it includes collaboration capabilities, ...
A very complete sound processor engine (Fairlight Audio) with up to 1,000 audio tracks, real time 6 band equalization, along with expander/gate, compressor and limiter dynamics on every single track, ...
High Dynamic Range (HDR), Work in wide latitude and wide color formats such as Dolby Vision, Hybrid Log Gamma, ...
Multicam Editing, Full multi camera editing with realtime 2, 4, 9 or 16 camera playback views for cutting shows on the fly, ...
... and tons more.
While the "free" version is pretty full-featured (up to Ultra HD 60p), the Studio version has dropped from $995 to $299. The Studio version includes video noise reduction (temporal and spatial) as well as a whole host of other filters as well as the Studio version supporting 4k on up and most video formats in and out.
https://www.blackmagicdesign.com/products/davinciresolve
DaVinci Resolve 14 What's New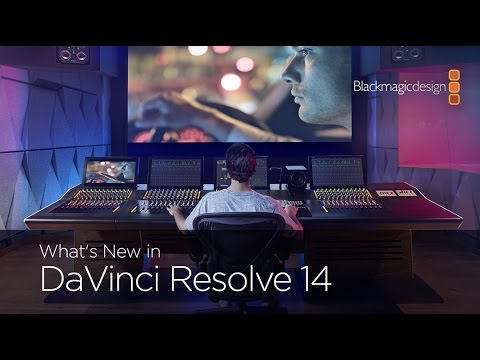 DaVinci Resolve 14 Editing