Breadcrumb Changes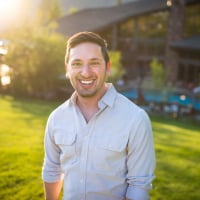 leftquark
Registered Users, Retired Mod
Posts: 3,781
Many Grins
I wanted to give you a heads up to some minor updates that we'll be making, as early as tomorrow (Thursday, Aug 31), to the breadcrumbs found across SmugMug.
The "breadcrumb" is used to notify a viewer where in your site hierarchy they are. It starts with the home icon and then lists the folders and galleries that the current page is located within. Breadcrumbs are used all over SmugMug and in some cases didn't all look the same.
We've cleaned up some of the underlying infrastructure to make all the breadcrumbs similar, as well as improve the visual display of the breadcrumbs. For most of you, you may not notice the update, as this update was meant to mostly clean up and simplify things.
For some of you, who have customized your breadcrumbs with custom CSS, your changes will no longer work and the breadcrumb will return to its default state.
I've put together a list of CSS examples in the replies below this post which will show the old CSS and how to update it to work. We've combed through the most frequent customizations and should offer some help on how to fix your CSS (for the most part it's very minor tweaks to the CSS).
(cc @Allen, @denisegoldberg, @Hikin' Mike, @Ferguson, @ChancyRat, @jerryr, @Lille Ulven, others...)