5D4 Friday Night Lights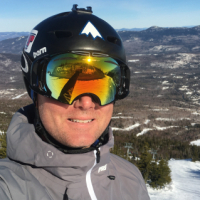 jmphotocraft
GWC for hire
Portland.ME.USA
Registered Users
Posts: 2,977
Major grins
Just picked up a Canon 5D Mark IV to see how it would compare to my trusty 7D Mark II. Very pleased. The difference in reach was easily offset by the greater IQ. Usually at our home turf I am at 1/800, f/2.8, ISO 3200. At this away field, the lights were worse so I was at ISO 6400. My shots on the 5D4 were at least as good as my 7D2 at 3200.
pick 6!

this shot was pushed 2 stops in post

-Jack

An "accurate" reproduction of a scene and a good photograph are often two different things.