Wedding Guest Vape
Hey everyone, I shot this at a recent wedding in prep to do something similar with the bride and groom. Unfortunately they didn't get chance to do the shot, but I thought these were pretty cool anyway.
1

2

3 behind the scenes a little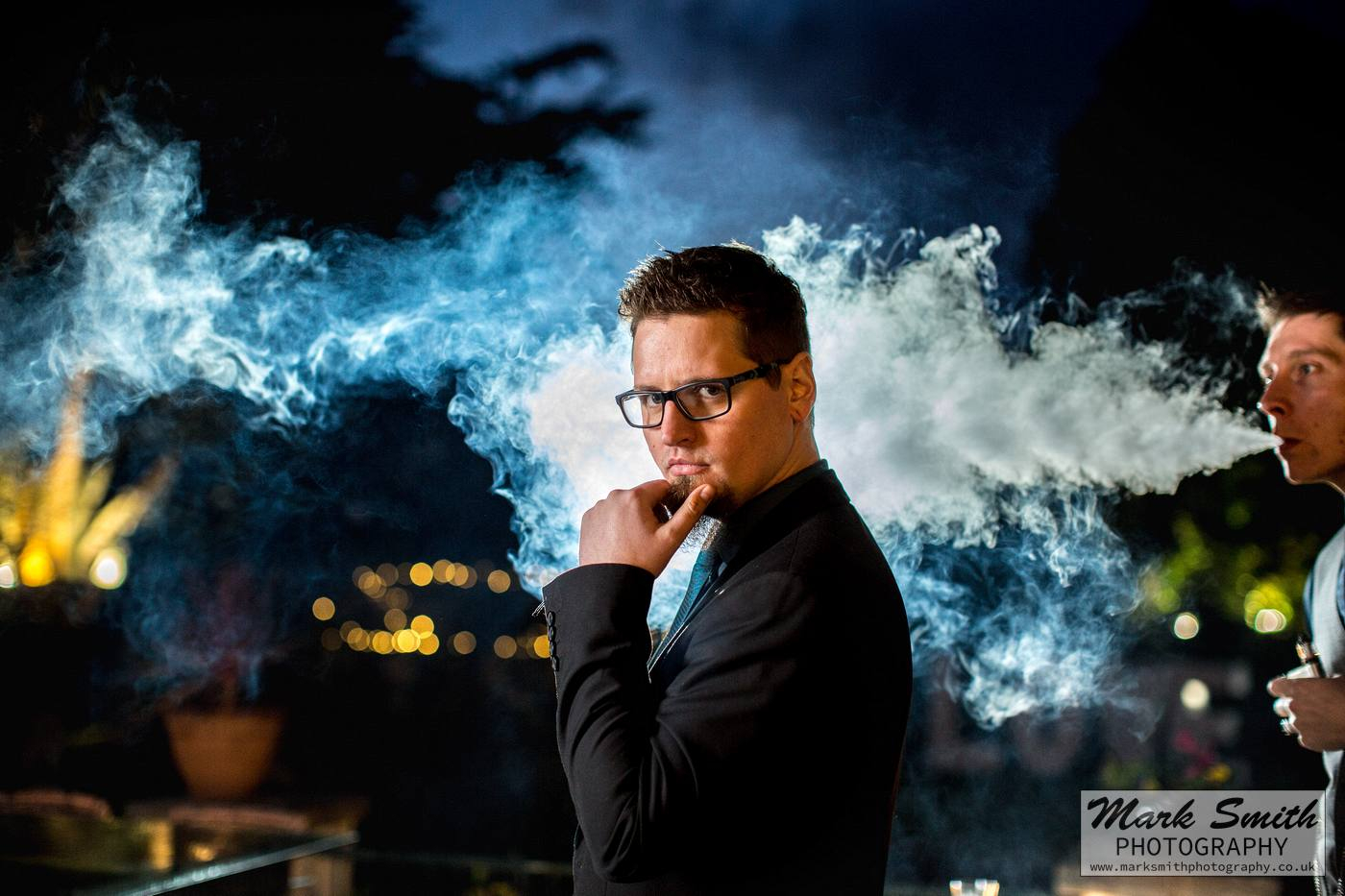 I'm here to learn so please feel free to give me constructive criticism to help me become the photographer I desire to be.