Lightroom Plugin Updates (v3.1.5.0): Simultaneous Uploads and Bug Fixes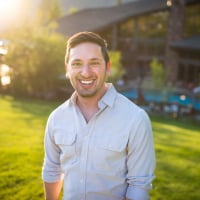 leftquark
Registered Users, Retired Mod
Posts: 3,781
Many Grins
We've released a new version of our Lightroom plugin with the following updates:
New:
Simultaneous uploads: speeds uploading by allowing 3 uploads to occur at once.
Added a "ChangeLog.txt" inside the .lrplugin file (this one's for you @Ferguson)
Updated:
Bug fixes for Cover Image and Quick Settings
Added the Slideshow option to Gallery Settings
Simultaneous Uploads:
You can find the option to enable Simultaneous uploads in the Plugin settings:

For any given publish action, we'll do 3 Simultaneous publish/uploads at one time. While one photo is exporting, another photo may be uploading, etc.
Change Log:
Our preferred location for release notes is on the Adobe CC Plugin website, however, since there can be some delay in the version/release notes posted, we'll take an intermediate step and start including a "ChangeLog.txt" file within the contents of the plugin. On a macOS device, you can find this by locating the SmugMug.lrplugin file (easiest way is to go to the LR Plugin Settings, and choose SmugMug and then choose the "Show in Finder" option for a mac) and choosing "Show Package Contents." I'm not quite sure how to do this on Windows.