SmugMug acquires Flickr: Two passionate communities together at last.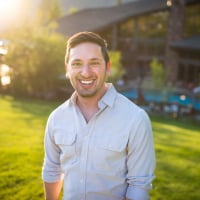 leftquark
Registered Users, Retired Mod
Posts: 3,781
Many Grins
(From our blog)
SmugMug + Flickr together at last.
We are thrilled to announce that SmugMug has acquired Flickr. We couldn't be more excited to unite two brands that share the same mission, passions, and values.
In a way, our communities existed long before our brands were established. Photographers have always found ways to connect with one another to share their passion, work, and inspiration. Both SmugMug and Flickr were born from a passion for photography and a mission to support the community we were already a part of.
For 15 years, SmugMug has built products that reflect exactly what we believe: that photography is the global language of storytelling. Flickr is the other side of the same coin. Since 2004, they've established themselves as a home where photographers can go to inspire and be inspired, to share, learn, meet new friends, and share a piece of the soul that unites us all: storytelling.
Together we are home to the creators, the shutter pressers, the doers and makers. We're home to you. Home is where you can hang your hat and kick up your feet. It's also where you can go to work on your passion. Relax. Reload. Refine. Bring your authentic self. Dare to risk and grow.
Join us.
Learn more about the acquisition and our future together here: https://www.smugmug.com/together
Have more questions? We've got plenty of answers here: https://www.smugmug.com/together/faq