Proper Workflow for Creating Collections on SmugMug via Lightroom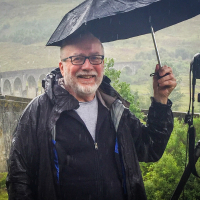 jgwalter
Washington, DC
Posts: 13
Registered Users
Big grins
Example problem......
A batch of 137 images divided into 17 subfolders in Lightroom uploaded to SmugMug into unlisted (but perhaps searchable) folders.
In SmugMug, I want to separate these images into several collections based on star ratings in Lightroom. This does not seem possible in SmugMug, but can easily be done in Lightroom.
However, creating the collections in Lightroom, seems to create a duplicate file in SmugMug? The small 'collection' arrow in the lower left of the thumbnail does not appear. Furthermore, often a different filename is created because my file naming convention adds the current date of the upload, which is often different from the original. In any event, it is really unclear if the image is duplicated, or if that really matters?
Creating the collection in SmugMug and syncing down to Lightroom seems to work perfectly, however as I mentioned above, creating the collection based on star ratings does not seem possible in SmugMug? Correct me if I am wrong.
Any advice on this is appreciated.
Thanks.