The end of an era... Prequel

sarasphotos
Major grins
Augsburg, Germany
Registered Users
Posts: 2,678
Major grins
As I explained in a previous post, the theater where I used to work is now being renovated. The last event that took place in the "Big House" (i.e. the main theater, built in 1877) was a party and small show for past and present employees and honored guests (the politicians were there, of course...) in early summer 2016. During the performance I wandered around backstage and got some shots. Although the stage machinery was renovated in the early 90's, much of the other infrastructure was quite dated, including many items from the big renovation in 1938 and post-war rebuild in 1956.
1) waiting for an entrance by the stage manager's console

2) last walk up the side-stage

3) it's important to remember which direction to pull the curtain

4) this looks very safe, doesn't it...

5) cryptic notes from the past

6) "don't turn on, fire danger!"

7) gels for the lights

8) the locking rail

9) the computer-run stage machinery console (from 1990 - I think it still ran Windows XP :-) )

10) the stage manager's console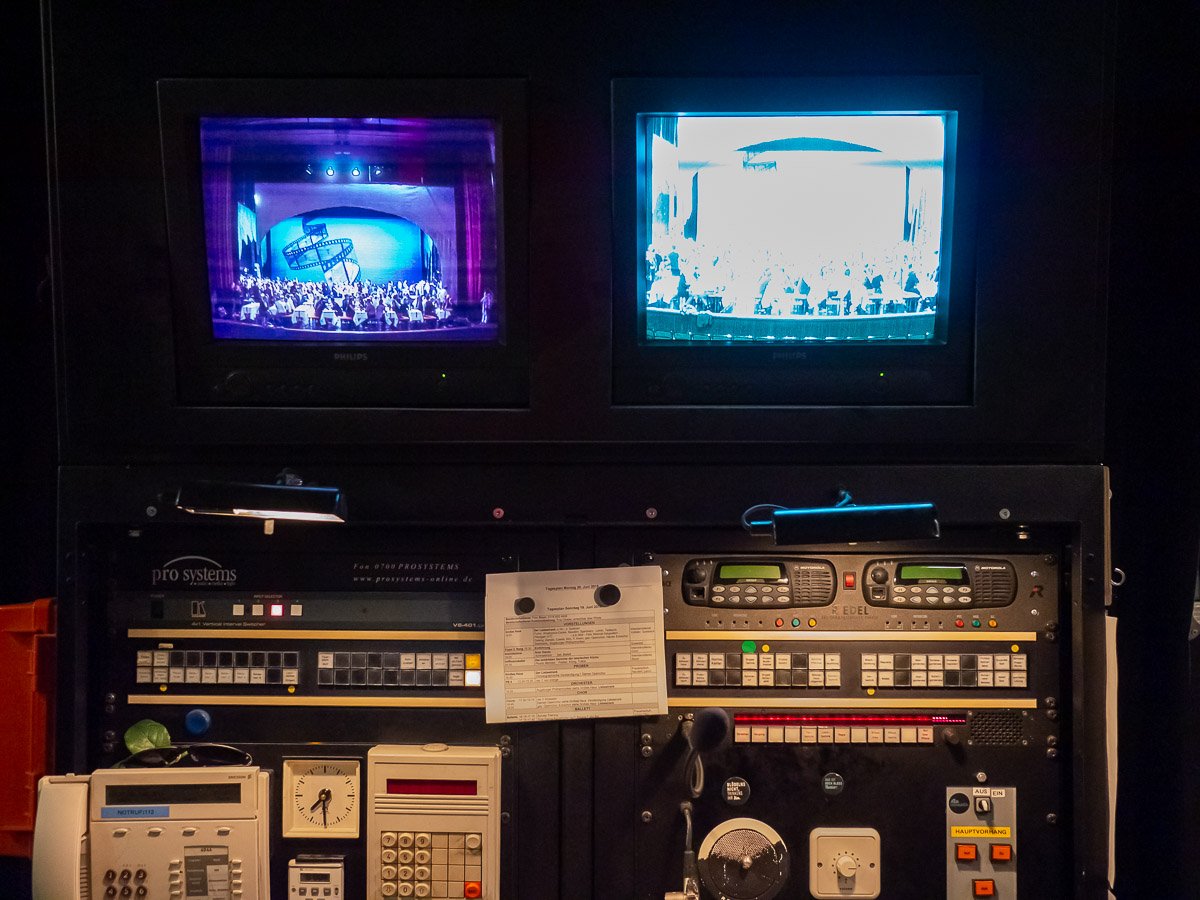 Tagged: