Photographing past the visible light spectrum II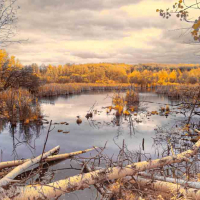 El Gato
Global Trekker
Registered Users
Posts: 697
Major grins
Continuing my exploration into infra red (IR) photography.
I wandered down a narrow path to a somewhat "hidden" pond. Clear, quiet, summer's day. The setting and the reflection begged for an IR shot.
Conversion to black and white in post processing, creates a different "look and feel."
CC always welcomed.