Batu Caves, Kuala Lumpur, Malaysia Set I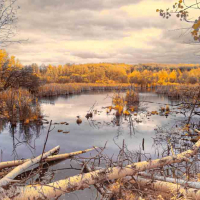 El Gato
Global Trekker
Registered Users
Posts: 500
Major grins
On a trip to Kuala Lumpur (KL), Malaysia I had the opportunity to visit Batu Caves.
Batu Caves, is a limestone hill comprising three major caves and a number of smaller ones. Located approximately 11 kilometres to the north of Kuala Lumpur.
A 140 feet tall golden painted statue of Lord Murugan, the largest Lord Murugan statue in the world, stands at the entrance to Batu Caves.
Lord Murugan
Batu Caves temple complex consists of three main caves and a few smaller ones. The biggest, referred to as Cathedral Cave or Temple Cave, has a 100 m-high ceiling and features ornate Hindu shrines. The gallery of the main Temple Cave at the top of the stairs is 300 feet high and 1200 feet long, with small openings letting in natural light.
Getting there requires an arduous climb up 272 stairs.
A short taxi ride from central KL and an excellent day-trip. A must see site if you are visiting KL!!