Set up custom Domain with Plesk
fulo
Registered Users
Posts: 17
Big grins
Hi
I'm just trying to set up a custom domain name, according to the "Use a custom Domain" guide. (https://help.smugmug.com/use-a-custom-domain-BymMexwJVHG)
For "1. Point your CNAME 'www' to domains.smugmug.com" I made these settings within PLESK, that runs on my virtual server: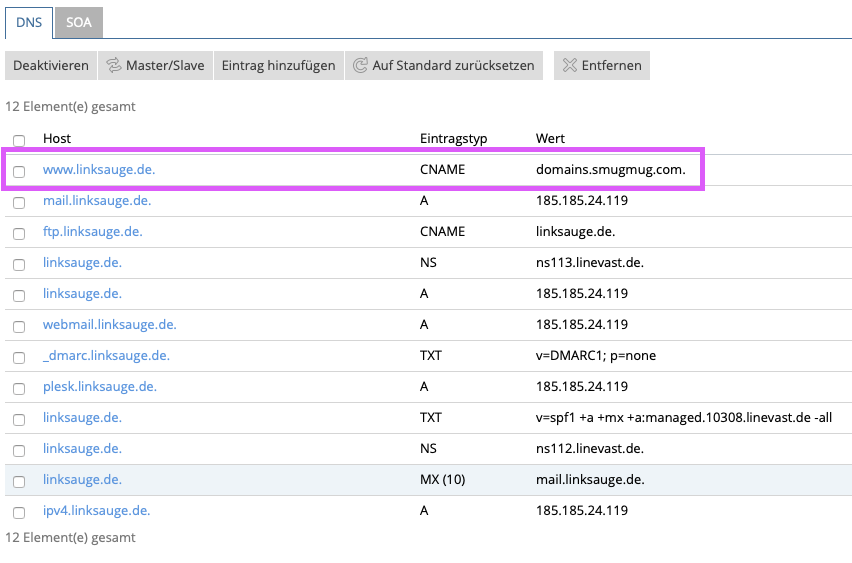 **For "2. Within the domain forwarding area, point the version of your domain address without the www to the address with the www: example.com > www.example.com." **:
I can't find a way to define this. There is no possibility, to forward "example.com" to "www.example.com". All I can do is to redirect the complete domain www.example.com to another domain. I made two screenshots of the setting that I can find, concerning domain forwarding/hosting settings for the domain. I'm sorry, that it is in German, but maybe anyone can find the necessary entries, anyway. Maybe someone uses PLESK, too?
Thanks a lot for your help
Philip