New Lightbox - Right Click Copyright Protection bug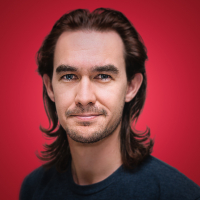 Shinrya
Peter Stewart
Hong Kong
Registered Users
Posts: 164
Major grins
Hey guys,
Small bug with the right click message, which isn't displaying symbols correctly inside the lightbox. Only showing the HTML character codes.
This is only an issue when right clicking inside the new lightbox, and no-where else on the site which displays the message correctly.
I use a few characters such as the copyright symbol, ampersands, quotation marks etc in my right click message.