Día de Muertos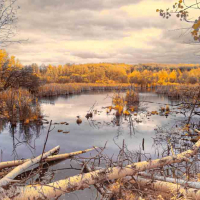 El Gato
Global Trekker
Registered Users
Posts: 602
Major grins
31/10/19
I spend some considerable time while traveling, plying the rural routes, blue highways, one lane turnoffs and just plain ol'back roads between point A and B and often times C. In doing so, I have developed an interest for wandering through the peace and quiet of a community's cemetery. The older the cemetery the more unique and interesting are the stories of the souls at rest there.
Graves hold many secrets. Tombstones tell unusual stories of bygone days and of the people who lived the land. It is amazing the history of a village, a community, a country that can be learned from epithets and tombstones.
The final resting place of founding fathers, soldiers, statesmen and women, famers, shopkeepers, merchants, consorts and slaves. Discovering these often-solitary resting places, be they well-kept or forgotten and overgrown, comes the reward of finding intriguing, unique and sometimes amazing, headstones. And with those headstones, a history that cannot be found in a book.
There is something about the design, workmanship and architectural craftmanship of these headstones that draws me to them. To photograph them, study them, to read the stories albeit oft times brief, which have been carved into them. It is rare in today's society to encounter such works of art dedicated to the deceased.
With respect to remembering and honoring our deceased loved ones on this Día de Muertos, I am sharing a few images, which I took recently, during trips to the East Coast and America's heartland.
All of these images are infrared (IR) images, taken with my color IR modified D300. Post processing modification of HSL, curves and levels.
CC always welcomed an appreciated.
No. 1

No.2

No. 3

No. 4