Tombstones of a Bygone Era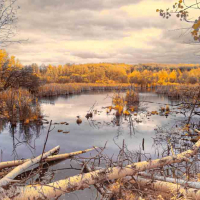 El Gato
Global Trekker
Registered Users
Posts: 572
Major grins
Happy Holidays everyone!
Finally, through with the business travel for the year. With some free time now to post a few images from a trip to the east coast of the U.S.
Continuing with my posts back in early Nov., here are several images from my ventures into final resting places, cemeteries both active and forgotten. Several images were shot with my infra-red (IR) camera and then converted to black & white (BW) and BW/color.
As I have mentioned previously, I continue to be amazed at the level craftsmanship that artisans displayed for their craft, back in the era when these headstones were commissioned and erected.
1 Anchor headstone (IR to BW)
2 Businessman-Statue-Headstone (IR to color)
3 Tree + Headstone (IR to BW)
The following two images are from the same gravesite. Coming upon the site the light was perfect, sounds of birds, crickets and nothing else. The eternal pose of this woman, contemplative in thought, struck me and I spent some time taking images from several different perspectives.
4 Contemplative-headstone
5 Contemplative-headstone close-up