"What's that Grandpa??"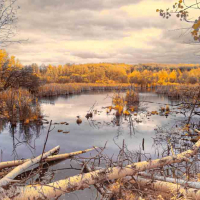 El Gato
Global Trekker
Registered Users
Posts: 460
Major grins
Driving my 12 yr. old grand-daughter around this past fall to see the local colors.
"What's that grandpa??"
Amazing how quickly what was once so familiar, a common sight, quickly fades in the face of technology.
I set out to find other such throw-backs, unfortunately I found none. Scouring the broader area and a bit further afield, I failed to find any more corner postboxes.
This corner may be one of the few remaining bastions of these once prolific, neighborhood American icons.