Leftquark is leaving SmugMug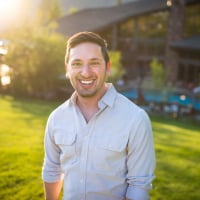 leftquark
Registered Users, Retired Mod
Posts: 3,783
Many Grins
I wanted to let all of you know that I've made the difficult decision to leave my position as Director of Product at SmugMug; Friday May 1st will my last day.
I'll be continuing my passion in photography and will continue to use SmugMug every day. I've been spoiled the last 5.5 years to work a job that I love waking up for and hate going to bed to. There's an amazing roadmap ahead and although I'm sad that I won't get to help shape it, there's a really strong team putting together the vision and making it happen. It's been a pleasure getting to work with all of you - discuss ideas, brainstorm solutions, and hear how you work with your photos.
I'll continue to be a regular here on DGrin, helping all of you with support questions as best I can, but in an unofficial capacity.
The SmugMug Heroes will continue to monitor and respond to DGrin help requests and DGrin has a great set of moderators that will continue to keep the forums and discussions running smoothly.