Exchanging Points of View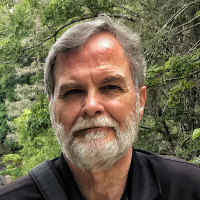 KMCC
Registered Users
Posts: 717
Major grins
It's been several years since I posted here on DGrin. Beginning back in 2004, I was a regular in the Sports forum, but having retired from sports photography, I drifted away.
These days, I satisfy my interests in photography capturing Street, Landscape, and Nature images. So I thought I'd give DGrin another try, starting here in the Street and Documentary category.
The younger of these two was very focused on attempting to convince the older man of something, I just don't know what. But it was clear that he wasn't having much success. I don't know how things turned out because I moved on in search of other stories.

Kent

"Not everybody trusts paintings, but people believe photographs."
- Ansel Adams
Web site