Childs Game…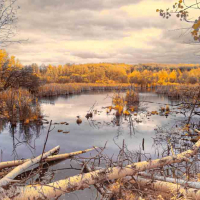 El Gato
Global Trekker
Registered Users
Posts: 609
Major grins
OK, another stay-at-home week. My grand-daughter is getting very bored. Pleas for help from her parents send me to my photo archives.
Grand-daughter…let's play a game…"strange animals from faraway lands."
Rummaged through my animal pics folder…nothing stellar here (wildlife photography is not my forte nor do I have appropriate kit) just "vacation pics" but, worthy of inclusion in a child's game.
Can you name that animal…no?
Let's ask the Google and see if we can find it. Teaching her a bit about "search strategies" we stated by describing what the animal looked like and searching on those terms. Eventually getting close and then looking at pictures to make the final identification.
Entertained her for about two hours (yes, I was amazed too), seeking, searching and learning about these strange animals.
We had an entertaining time together.
While on assignment in KL, Malaysia I took several days holiday to Borneo. Fantastic experience and a photo op at almost every turn.
1
Proboscis Monkey

2
Macaque

3
Rhinoceros Hornbill

4
Borneo Pygmy Elephant

5
Saltwater Crocodile