Trifolium, With a Splash of Color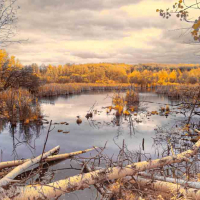 El Gato
Global Trekker
Registered Users
Posts: 732
Major grins
Taking advantage of the holiday break to catch up on my fall imaging treks.
Took this image while strolling out in the local state park in October. Location was perfect, all this color just sitting in a field of green. Timing was perfect as well...the groundskeeper with his John Deere 8000 fairway mower was out doing their thing mowing and mulching.
Just could not resit the shot, simple as it may be.