Celebrate Dark Sky Week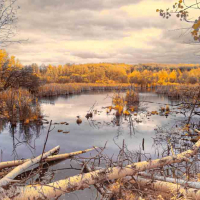 El Gato
Global Trekker
Registered Users
Posts: 957
Major grins
Reduce light pollution, install warmer colored lights, shield lights downward so that light is not directed into the night sky.
As an astro photographer, a passion of mine...preserving the night sky for our children. Why...so they too can view in awe what amazed our ancestors.
Milky Way and the Southern Cross, photographed in Booderee National Park at Murrays Beach, southern Australia. I used a tripod-mounted Nikon D300 with a Tokina f/2.8 11–16 mm lens, ISO 800, with programmable shutter release.
The image was processed with DeepSkyStacker to concatenate 100, 20-second exposures taken at 21-second intervals and 30 dark images (shutter opened with lens cap on, taken immediately after the initial images were taken). Photoshop was used for minor adjustments, with Nik software used to reduce background and sky noise.
View of a dark sky with no ambient light or light pollution - heavenly!!